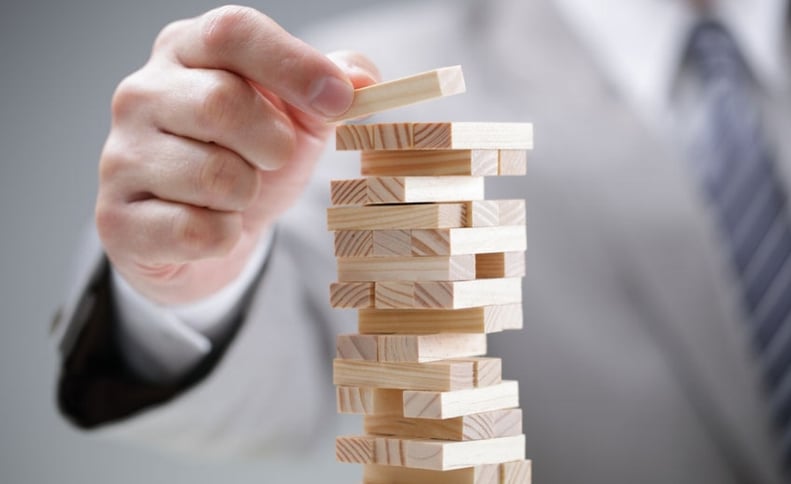 Every company is facing a faster pace of change than previously thought possible. Some industries, high-tech and logistics for example, have seen an earlier and more urgent need to change. But even companies in traditionally low tech industries, such as travel, are facing industry disruptors and the increasing pressure to rapidly change to stay competitive.
In fact it is now becoming widely recognized that being able to repeatedly, rapidly and successfully implement change projects is a key strategic lever for a company.
Too often well executed change projects fail to deliver expected benefits
How many of these cases have you seen?
An IT project delivers a new system with better functionality designed to make the users' job easier, the overall function more efficient, resulting in increased customer satisfaction. But the project fails to deliver on expected benefits because the user adoption of the new system is at a slower rate than the business case projected.
An organizational redesign is implemented, designed to break down functional silos and encourage a more collaborative and innovative way of working; only to result in reinforcing old, negative behaviors as teams become protective over their turf.
A lean six sigma project redesigns a process in order to remove failure points, reduce the opportunities for errors and the need for rework; a key efficiency driver for the company. The new process is communicated however the teams keep working as they always have and the company sees little, if any, improvement in the error rate.
These are generic examples but every leader will have faced this type of situation in the past. Some big, some small, but all are preventing the company from delivering against its strategic targets.
Failing to deliver change not only risks poor employee engagement, but also risks the company becoming more and more inward facing, solving internal problems, and losing the ability to be agile and take the leaps needed to stay competitive in the industry.


Project based change management is good, but is it enough?
Many companies have recognized the need to invest in change management and ensure that project teams have a change management element included in some form or another. The benefits of a change capability are clear.
Several studies have shown that having high change management capabilities results is gaining higher than expected returns from their projects; with one source* citing, on average, returns of 143% of the value originally expected from their projects.
Implementing change on a project by project basis is good, but organizations face the loss of those trained resources, including the methods to implement change, once a project finishes and the resources go back to their "day jobs" or the consultants leave. This results in re-investment for every project, and reinventing how change will be done. This also risks not being able to replicate a successful change implementation.
Those companies who have gone a step further and invested in a pool of change agents, HR or OD change specialists, often find they do not have the bandwidth to cope with the number or pace of the changes their strategy requires.


How Enterprise Change Management (ECM) can help
For change, and especially strategic change, to be successful and sustainable the approach to change management needs to be inherent in how an organization executes its projects. This requires more than just a handful of change management expertise.
Enterprise Change Management (ECM) is a C-Suite led, end-to-end approach to change management. ECM takes the approach that if an organization is to become agile and responsive to fast moving competitive pressures then it needs the whole organization to possess the appropriate skills and tools to help deliver change at the volume, speed and accuracy required.
Building an internal change capability helps organisations deliver successful change time after time, contributing towards the agility needed to remain competitive.


Gain access to a proven approach to building ECM with our Roadmap Pro platform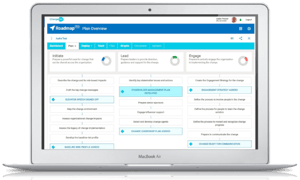 If your organization is looking to build your ECM capability you may be interested in Roadmap Pro, our SaaS based change management toolkit. Based on our proven approach it makes it quicker and easier for people to 'learn-while-doing' and rapidly builds your organizations agility to deliver change - in a highly cost effective and scalable way.

You can also read more about ECM and the compelling case for building change capabilities in Enterprise Change Management.
Reference* 2002 McKinsey Quarterly article [Helping employees embrace change, LaClair and Rao, November 2002]