Hello, my name is David Miller, Founder of Changefirst.
I founded Changefirst in the mid-1990s. Since that time, we have helped hundreds of organizations build their capabilities to adapt to changes in society, shifts in customer needs and technological innovation. Yet however well prepared we may be, there will always be seismic events beyond our control.
We have helped our clients and their people navigate the Dot-Com Crash, the aftermath of 9/11, the 2008 Financial Crash and numerous smaller events. We've also steered our own business through these turbulent times.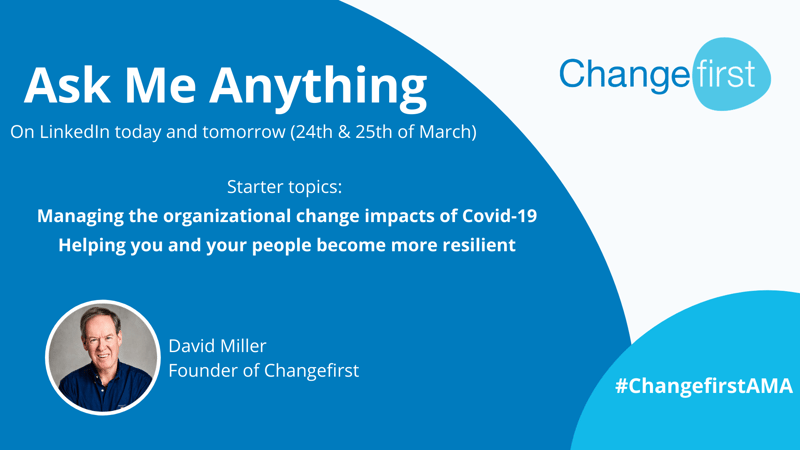 I would like to make this experience available to anyone who asks. So, today, Tuesday 24th and tomorrow, Wednesday 25th I'm making myself available to answer any of your questions over on LinkedIn. I hope to be able to provide perspectives and information on topics such as:
Managing the organizational change impacts of Covid-19
Helping you and your people become more resilient
All you need to do is click here and type your question in the comments section below the post.
I look forward to talking with you!
Keep well and safe.
David