In our last book, Enterprise Change Management – published by Kogan Page in early 2016, we identified seven major industries that had been significantly disrupted in previous years.
These were technology, retail, transport, banks, real estate, media and telecoms - and we noted that the businesses in each industry had a substantial need to not only change, but to change quickly. Because of this, words like disruption and continuous change have become part of the lexicon of modern management in the organizations .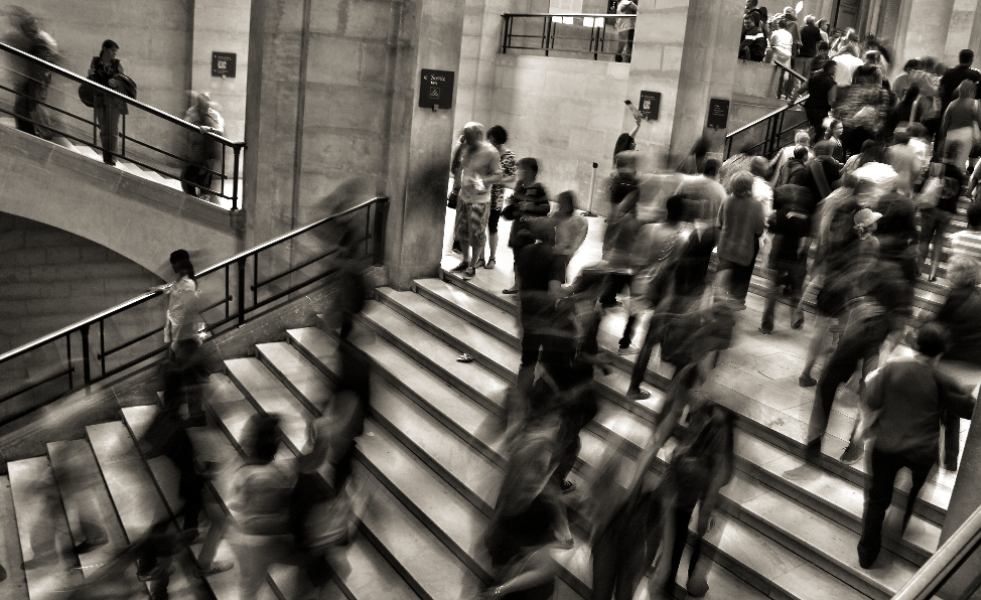 The impact of change on businesses
In the last two years this trend has accelerated and other industries continue to join the the list of disrupted businesses.
The impact on organizations has been immense as they try to adapt to rapidly changing marketplaces and environments with huge implications for their businesses as they manage change including the fact that:
Long-established and entrenched ways of working must change and change fast:

organizations often need to respond to external threats and opportunities quickly and are frequently battling with much nimbler competitors who don't have entrenched cultures and ways of working

Change is often seen continuous for employees: our work with clients suggests that many people report that they never see the end of any change initiative, which can very often create high levels of change fatigue and consequently low levels of resilience
Organizations can no longer be dependent on a few change experts: there is a glaring need to move from a model with just a few people with change management tools and skills to a much broader approach where lots of people with the same skills and tools. The good news for change management teams in these organizations is that this throws up a real opportunity for them to broaden the credibility and reach of their work
The impact of digital on businesses
In the book, we point to a number of strategies for building a more agile, nimble organization. These include hiring and developing a more resilient organization - so creating the overall context for successful change, managing the demand for change and creating adaptive leadership. But one of the most critical variables is the widespread and standardized use of a set of change management tools, techniques and processes.
We believe that adopting a single, digital platform can help organizations increase the reach and usage of these change management tools, techniques and processes - making it possible to rapidly roll-out projects and more of them successfully. The use of a digital change management solution allows companies to integrate contextual learning, planning tools and analytics in way that is affordable and could, perhaps, never be achieved by face-to-face support.
The result? Digital can really change the game for businesses and the contribution of the OCM professionals by:
Improving your organization's change performance by ensuring everyone has the change management tools and capabilities relevant to their role – right at their fingertips
Providing people in your organization with a consistent set of transformation tools and capabilities that work globally, virtually and On-Demand
Allowing you to roll-out support for a new project initiative quickly and cost-effectively. Imagine if you could do that in 48 hours rather than 48 days!
Enabling the real change experts to coach, quality check and teach other change leaders
If you are interested in exploring how digital can improve the effectiveness of your change management implementation download our ebook Leveraging the Power of Digital in Change which includes a 10 point guide to selecting the platform that his right for your organisation. You can find it here.
Let's finish with a big caveat…
Great change management will always be about leaders and teams working together to achieve a change. That's probably been true from day one. So effective change will not just happen because you have a digital platform.
However, the whole point of digital is to make that work easier, more productive and more effective, not to replace it - it's about better change implementation. And the challenge for change management practitioners will not be about how we can avoid digital but how we use these applications effectively in a world that is changing at rate we haven't seen before.
If your organization is looking to quickly adapt and keep up with the pace of change using a digital platform, you may be interested in Roadmap Pro, our revolutionary change management toolkit. It's a powerful business tool for organizations that must deliver their change projects quickly, comprehensively and cost-effectively.