A range of environmental influences from increasing levels of competition, high client expectations of digital right through to COVID-19 related impacts are driving Consulting firms to leverage the power of digital.
And they are investing heavily – research by BDO* identified that professional services firms have dedicated 12% of their company spend to digital automation which is 3% more than the national average for other sectors.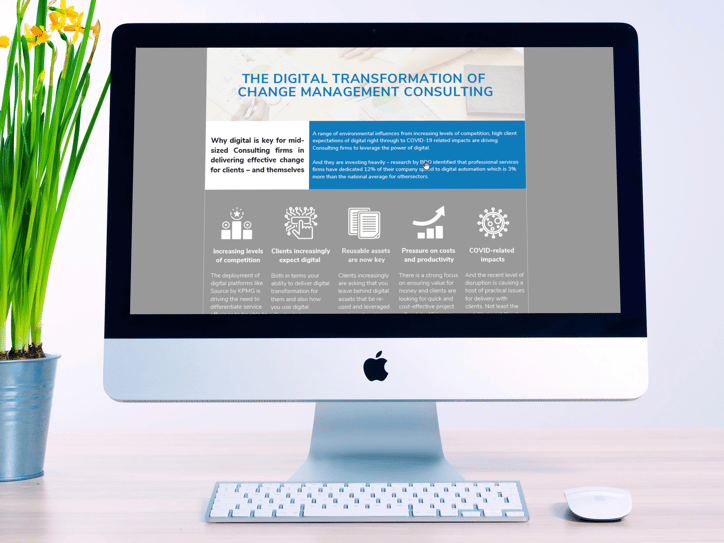 Download a copy of our infographic The digital transformation of Change Management consulting to find out:
The 5 key threats that mid-sized consulting firms are facing – including increasing competition, high client expectations of digital, pressure on costs and productivity and COVID-related impacts
How a digital platform can transform the way that they operate
Learn more here.
*Source: BDO
Talk to us about a KickStart Package now
If you need to be delivering change virtually for clients and have a specific project to deliver - talk to us about getting started quickly, easily and with minimum risk with our Roadmap Pro KickStart package that includes:
an initial team-based, project licenceapproach
rapid on-boarding and trainingto enable your teams to be effective immediately
comprehensive supportfor your Consulting team
Simply schedule a no obligation demo to learn more.