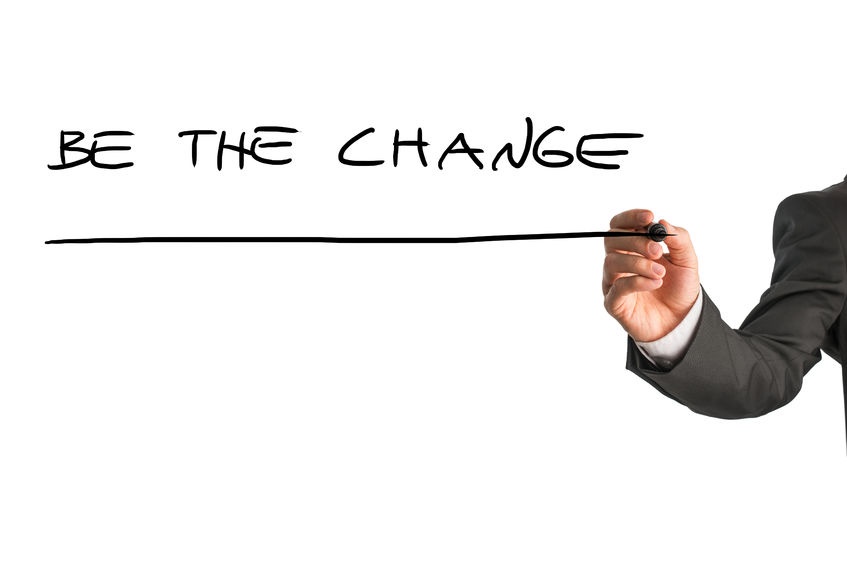 We often think about change only at the organization level. Change brought about by organizational strategic drivers: cost, technology, customer experience. A good change management leader realizes that change needs to also be thought about at the individual level. A great change management leader works to mesh both the organizational and personal needs.
The importance of alignment
There is a case I talk about in my book, Successful Change, where a global technology company spends an additional 18months, and millions of dollars, to turn around the perception by local sales teams that the new global CRM system is a bureaucratic overhead. They saw it as costing them time away from their customers, and hindering them in achieving their sales goals and personal incentives.
As a result, they weren't personally committed to using the new system.
The company finally did get the system to be used as intended, but the benefits of the project were delayed by a year and a half, impacted by the additional time and cost spent with the sales teams and the cost of rectifying the issues with the implementation. Plus, the lost revenue opportunities the system was designed to identify.
Does this sound familiar?
We come across countless examples of similar cases, a brand spanking new system that is just not being used to its fullest potential; resulting in expected benefits not being realized. The new system could just as easily be a new process. Or new cultural values. Or…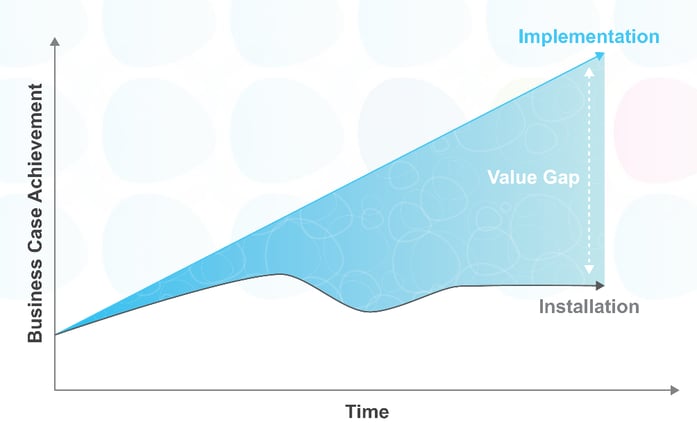 The key to this case was that the local sales teams never understood why the system was important to them personally.
The project overlooked the local and personal implications of the change. If there is no personal imperative for your employees to change they won't. Or they will only do the bare minimum to be compliant.
Organizational and personal imperatives need to mesh.
Without individuals understanding the what a change means for them, and having a personal need to make the change, your change programs will fail. Similarly, without aligning the personal imperative to the organizational imperative, your change program will be at risk of suffering from conflicting needs and actions.
The key to alignment is understanding the critical success factors
There are 6 critical success factors (CSFs) that we have identified for successful change implementation. 3 of the CSFs are at the organizational level, and 3 are at the local level. Ensuring you take both the local and organizational level factors into consideration is the first step towards ensuring the organization and personal imperatives align.
CSF1: Shared Change Purpose: Change Leaders must share 'one voice' about the critical parameters and outcomes of the change.
CSF 2: Effective Change Leadership: When change leadership is strong, people can move more quickly from understanding to support for the initiative.
CSF 3: Powerful Engagement Processes: It's easy to fall into the trap of believing the communication task has been completed, just because workshops and memos have been delivered. But the communication has to be two-way – it's imperative that all leaders listen and respond throughout the change.
CSF 4: Committed Local Sponsors: Managers who role model the new behaviors and who ensure individuals apply the change in their area ensures that change is implemented effectively throughout the organization.
CSF 5: Strong Personal Connection: People develop a personal connection to a change
through involvement – they need face-to-face contact and the opportunity to debate, discuss and
argue to build personal levels of readiness to change.
CSF 6: Sustained Personal Performance: Change isn't something that happens overnight. You need to work with people day after day to build trust and commitment – but those feelings can
disappear overnight.
It's important to remember that each of these factors describes a desired outcome, and do not necessarily need to be achieved in a step-wise fashion. For each change implementation you have, you may need to approach achieving these CSFs in a slightly different way (more on that here).
It's a balancing act
Early ongoing focus on both the local and the organizational factors helps you ensure that the organizational and local imperatives are identified, understood and aligned. It is a balancing act and requires an ongoing and dynamic approach: too much focus on organizational factors often leads to compliance, and too much focus on local needs often leads to inconsistent application.
Building a personal commitment to change amongst your organization's people is not easy, and is why it is often overlooked, or put off to the last minute; at which stage it is too late and will be a costly endeavor to rectify.
For more guidance on how to build a personal commitment to change, take a look at our article Building Personal Commitment to Change.
Our change management methodology incorporates the 6 critical success factors. Learn more about these 6 CSFs and how to address them in Our Change Management Methodology.

Roadmap Pro is a powerful change management tool that is cost effective, scalable, dashboard driven and:
enables you to take a

"GPS" like approach to creating, sharing and collaborating on your change plans
includes a

step-by-step change planner

that guides you from the elevator speech, through stakeholder planning to engagement and deployment tracking
has a

full suite of 9 planning, assessment and tracking tools
includes

"in-context" learning

and powerful

data analysis

capabilities
Crucially it enables you to quickly and easily deploy and roll-out a consistent approach to change implementation - without the need for costly and time consuming workshop training programs.
Find out more and see if Roadmap Pro is the right change management toolkit for your organization here: