At Changefirst we have collectively lived through some truly exceptional times.
However, we are all agreed on one thing right now. Nothing prepared us for the impact of the pandemic which is affecting both us and our clients in an unprecedented way. Across the board we are being pushed out of our respective comfort zones and having to adapt the way we work on an almost daily basis.
And that is testing us all in terms of both our personal resilience and the collective resilience of the business as a whole.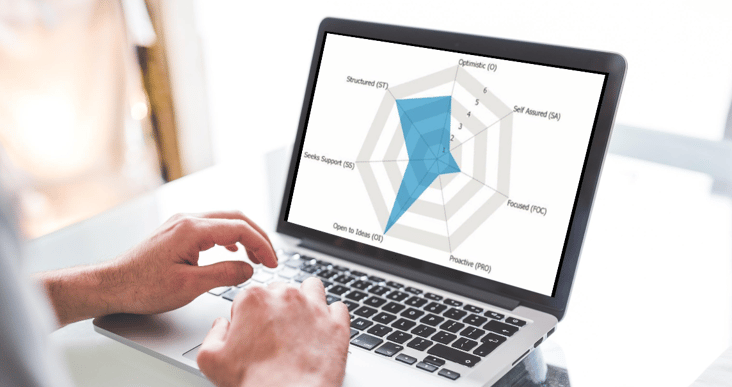 The importance of personal resilience right now
In a previous blog in this series we started to explore the mindset and focus that leaders need to remain effective – as strategic thinkers, motivators and role-models - at what is a highly disrupted time for all organization. If leaders are to step out with courage, and act with conviction, then there needs to be a structured way to recalibrate chaotic and disruptive situations to make that happen. And developing the resilience of both leaders -and their teams - in a formal way is key to enabling this.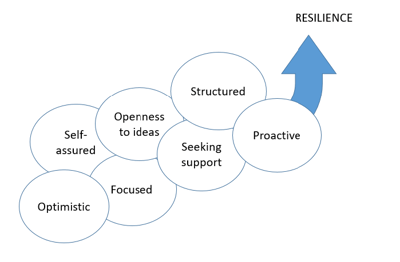 Part of what makes us resilient is probably innate, but people can clearly learn to be more resilient from experiences and education. In fact as HBR point out, the most resilient individuals and teams aren't the ones that don't fail, but rather the ones that fail, learn and thrive because of it.
In our dynamic Executive Leadership Bootcamp we explore leader resilience – using 7, practically identifiable individual characteristics that need to come together to create a realistic optimism – that ensures that leaders see not just threats, but opportunities in chaos. And a way clear for realistic actions to be taken that move the organization forward as it continues to adapt to the disruption.
Not all 7 characteristics are needed for all situations. However, the more flexible leaders become at using each of them. The more they understand and can recognize over-use and under-use of the characteristics in specific situations. And the more adaptability they are able to bring to disruptive situations and the more likely they are to boost their resilience.
And as leaders begin to understand how to manage their own resilience levels, the better placed they are to recognize and address the characteristics they see in others.
Tapping into the value of the the Personal Adaptability Inventory (PAI®)
During the Bootcamp we work with our own proprietary profiling instrument - the Personal Adaptability Inventory (PAI®) - which enables leaders to proactively self-assess their behaviors in relation to the 7 key characteristics and how they draw on those at times of high pressure and disruption.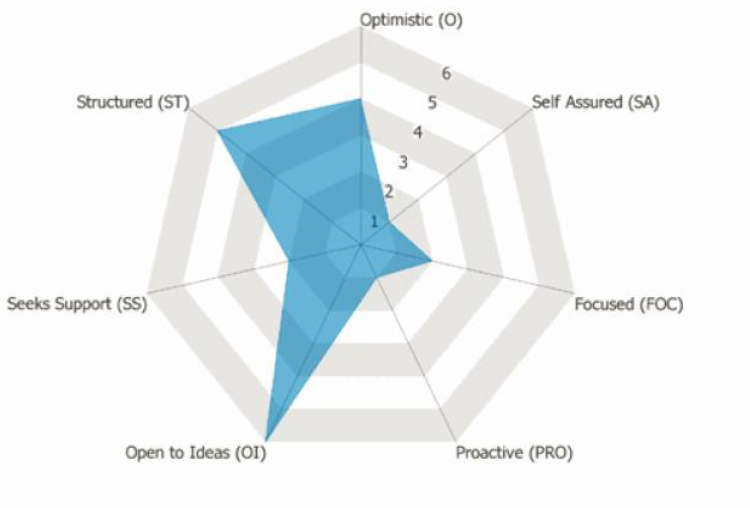 So assessing and developing leadership and team-based resilience is a priority for organizations. But how do you take a more comprehensive approach to this?
We think there are 5 key areas of focus as follows.
5 ways to build effective organizational resilience
1. Hire resilient people for key change roles
Hire resilient people and place them in key change roles up, down and across the organization. To promote fast, effective adaptation to the disruption that major change brings.
In addition to the knowledge, skills and abilities needed to perform core job activities organizations are factoring resilient characteristics - people's ability to thrive and survive during times of disruption - into their assessment centres, recruitment and selection processes.
2. Ensure that leaders know how to model resilience
Leading by example is one of the most powerful forces for change in an organization. Leaders being conscious about their own resilience (demonstrating how things should be done and making their own development process visible to others) allow them to model the process of growth and learning. This is an important role as they interact with their teams and build a followership during major organizational change.
3. Build a culture that support resilience with training, coaching and reinforcement
It is vital when building this supportive culture that there are systems and processes that:
place high value on people's adaptability
provide the training, coaching and reinforcement to strengthen people's adaptability levels to their full potential
reward positive responses to adversity
collect and share stories of resilience to facilitate organizational learning and development
4. Actively manage the change load on the organization
By sharpening the way planned change is delivered.
Resilient organizations are constantly and proactively scanning the environment, assessing change demand and reviewing priorities to ensure that there is capacity in reserve to deliver business critical initiatives. Ensuring that levels of resilience are not severely depleted by change overload.
5. Encourage people to step out and take risks
People need to know it is ok to employ new behaviors and tools that will increase their overall resilience. An organization can discourage risk-taking when it makes it difficult for people to try out new behaviors - by measuring performance too soon. And punishing failures rather than using them as platforms for learning. This leads people to be cautious and certainly not open to ideas.
So encouraging a culture of intelligent risk taking that leads to sustained innovation.
Resilience and personal adaptability is not a panacea - and needs to be developed in conjunction with broader change capability building activity. But an organization with resilient people - as well as systems, processes and accessible learning - is an organization that can be more agile and proactive in its approach. And a proactive organization is better able to adapt to meet the changing needs of its market - which becomes even more essential in times of high disruption.
Take your first steps to building organizational resilience
In disruptive times every step is the first step. And for many Changefirst clients first steps are small, "sure starts" based around proven, industry recognized thinking and 25 years' plus field and academic research. But evolved to be fully fit for today's environment with new and urgent requirement for scale, digital delivery, transferability and role-relevance.
Our dynamic one-day Executive Leader Boot-camp has a strong focus on developing organizational resilience and developing adaptive Change Management as a Leadership competency for:
| | |
| --- | --- |
| | Executives and Committees - continuing to drive transformation and capability building to deliver that transformation in a disrupted environment |