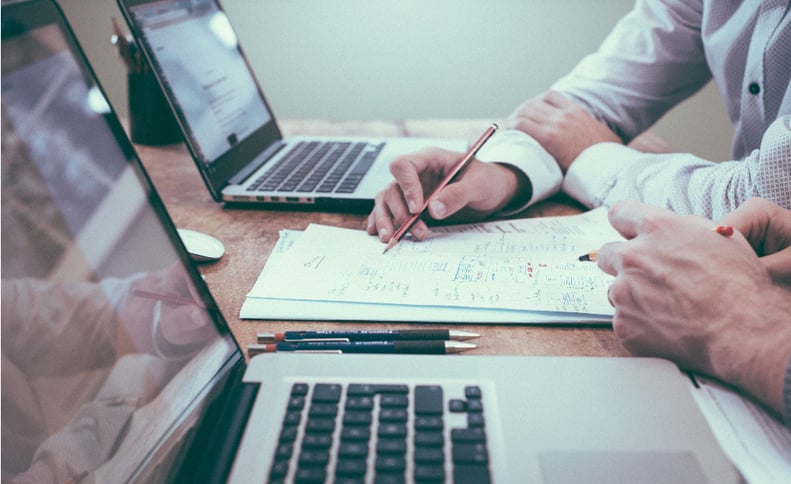 In a recent blog - How digital tools are changing the pace and reach of change management – I talked about how the impact of disruption on businesses has been immense as they try to adapt to unparalleled digital transformation with the assciated effect on rapidly changing marketplaces and environments. Consequently, this has had huge knock-on implications for their businesses as they manage change.
The challenges of change implementation
Organizations in this disruptive world are often faced with three change implementation problems:
Skill gaps - they often don't have enough skills, tools and resources to close the 'change gap' – the delta between what they need to deliver and what they have the capacity to deliver
Low engagement - their employees are often unengaged and consequently change results can be poor
Poor learning productivity - when change management is learned using traditional instructor training only 30% of what is taught in workshops is used effectively
Up until recently the approach that organizations have typically taken to tackle these problems have been a little cumbersome, including large scale workshop-based training programmes that take a significant time to ramp up across the business – or at best, little pockets of e-learning and best practice are scattered thinly around.
While this more traditional approach had some merits in a business world that moved at a relatively slow pace, the sheer pace of the digital transformation process and resulting demand for change inside organizations requires a radical rethink. Of not only how the business as a whole can derive the maximum value from these new technologies – but also, crucially, how change management practitioners can best scale and deliver their services inside the organization.
This is why we believe that adopting a single, digital platform is the key to success here. With the right platform you can be up and running in 48 hours instead of 48 days and it will help your organization increase the reach, usage and impact of change management tools, techniques and processes - making it possible to rapidly roll-out projects and more of them successfully.
Remember the caveat we made in the earlier blog - digital platforms don't replace great change agent work. But, digital platforms can take the toughest part of delivering projects – change implementation – and make it simpler, collaborative and more effective.
Selecting a digital change platform
So how do you go about selecting a digital change platform? Like any application purchase of its kind its essential that you select one that closely meets your need but a good one will have five key benefits, including:
Rapid and cost-effective set-up – get started working quickly, virtually and collaboratively on the major change issues that you face.
Guided planning – access to a planning process that enables change management plans to be created easily and consistently even by inexperienced change agents.
Strong collaboration – the ability to share and collaborate on planning with team members anywhere in the world.
Great diagnostic tools – so you can measure and track project progress and deliver data insights to your teams and leaders.
Make learning convenient – train all your employees to be more skilled in managing and adapting to change – affordably and without the disruption of large number of face-to-face workshops.
There is little doubt that the digital transformation that is taking place inside organizations is a challenge for not only employees embracing change but the change agents supporting them.
The good news is that you can meet the challenge head on – and adopting a digital change platform is a significant step towards this and realigning your change support services more closely with the needs of your key stakeholders.
If your organization is looking to quickly adapt and keep up with the pace of change using a digital platform, you may be interested in Roadmap Pro, our revolutionary change management toolkit and application. It's a powerful business tool for organizations that must deliver their change projects quickly, comprehensively and cost-effectively.