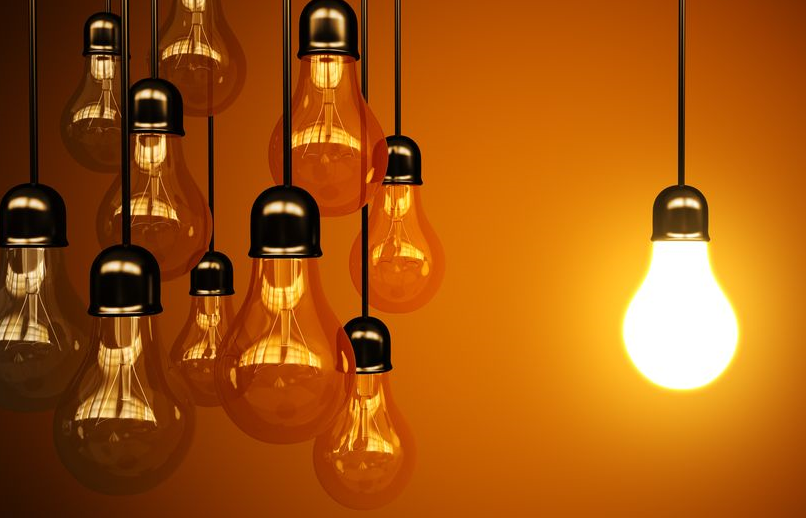 As 2018 draws to a close we take a now annual look forward at some of the key trends we can see developing in change implementation in the next 12 months.
We think there are 4 in particular that will have a big say in shaping the way we work on change as follows:
Change becoming everyone's business
The unprecedented level of disruption, volatility and competitive pressure that organizations are facing on an ongoing basis is already forcing many of them to rethink how they view the change process inside the organization – and we believe this only going to accelerate in 2019.
Gone are the days of linear, intermittent change management processes, with a discrete start and end - before "business as usual" and the organisation falls into a period of calm before the push of the next strategic initiative. With so many changes overlapping – one after the other – while there may well be a direction of travel there can be no firm destination. So, the call will be for more change processes that enable organizations to continuously adapt.
Everyone has some responsibility for making sure change sticks. And, change implementation will not just be the responsibility of an expert few, but of anyone with real skin-in-the-game. So, the call will be for a standard set of transparent, scalable skills and activities that everyone can access and use to help themselves and their teams strike an effective balance between business-as-usual and transformation.
The need for greater Change Management Agility
Agile and Scrum will continue to grow in popularity as part of PM practices – generating more processes and ways of working that need to be adopted. While this adoption takes much longer than the actual delivery of the sprint, the call will be for Change Management to get better at partnering with the Business and engaging leaders with metrics that look across the change life-cycle and not just project delivery.
With more Agile networked and distributed teams, change management skills and technologies that facilitate greater collaboration and employee engagement will be critical, particularly as digital transformation continues to ramp up.
B2B digital platforms and apps becoming increasingly 'out of the box'
Greater requirements for more agility, quicker implementation and use of real-time data to support faster decisions are already seeing more and more digital enabling tools being developed - to enable increased standardization, productivity and collaboration. So far, most of these tools are like software shells, where content has to be added either by the user or by the organization. Sometimes this is inevitable and appropriate - Slack or Microsoft teams are good examples. However, other times this slows change down.
Our prediction is that more platforms will be launched in 2019 that will come pre-loaded with content that can be edited and used quickly. These platforms will integrate learning, operating instructions, editable plans and tracking tools. They will be delivered to employees on a 'just-in-time' basis to use on key programs. This will enable the rapid scaling and building of organizational expertise and accelerate the delivery of transformational programs.
Change management becoming the key tool governments use to implement major, transformational changes
And so, to our final prediction that is a little more "out there", but we think still worthy of mention!
We are predicting that our government will learn how to deliver large-scale transformational change in 2019, because there will be a compelling event to do so. They will stop focusing on short-term fixes, leadership rhetoric and they will learn how to collaborate with other stakeholders to build a shared change purpose that our citizens can rally around. We'll see infrastructure projects delivered on time and in budget, education and healthcare reforms implemented fully and of course, the UK will leave the European Union utilizing a step-by-step transition plan that minimises risk and disruption.
Most importantly, they will apply proven Change Management techniques to many of our societal challenges. So, leaders will not just make strategic pronouncements, but will concentrate on leading through building trust and focusing on the 'how' as much as the 'what'. This also means they will set out to engage key stakeholders in the changes affecting them and they will be a lot more concerned about how changes actually play out at local level. And it's going to be a sea-change.
It's the Festive period so surely, we are entitled to predict one event that's probably never going to happen! You have to believe in magic sometimes.
So that concludes our look into our crystal ball. All that is left is to wish you and your organization all the best with your change initiatives in 2019.
David Miller (Chairman and Founder) and Audra Proctor (CEO) at Changefirst
Get ready for the changes ahead with Roadmap Pro
With the sheer volume and pace of disruption in all sectors more and more of our clients are looking for a completely new way to manage the new wave of change in their organization.

Roadmap Pro is our revolutionary, SaaS based change implementation platform - specifically designed to enable organizations to deliver on their change agenda is a cost-effective and highly scalable way.