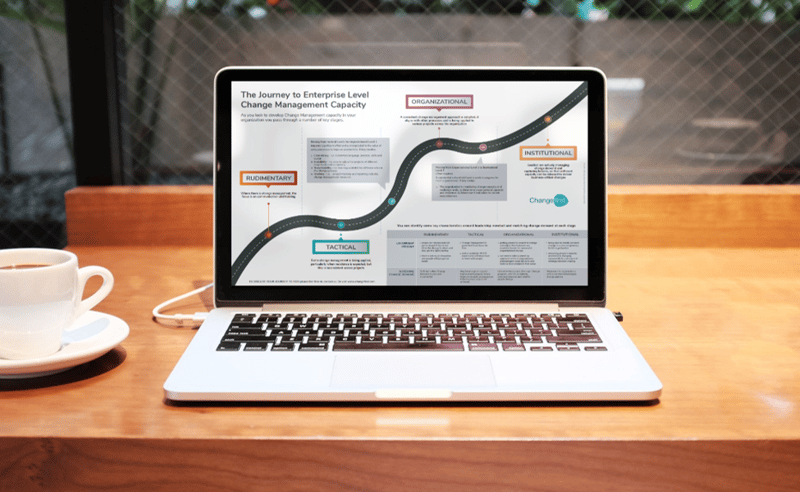 The unprecedented level of disruption for organizations is increasingly leading them to take an Enterprise level approach to managing change – or Enterprise Change Management (ECM).
As you look to develop ECM capacity in your organization you pass through a 4 key stages – Rudimentary, Tactical, Organizational and Institutional.
This is part of a new blog series on Enterprise Change Management and we would very much welcome your thoughts on the topic. Please feel free to share the infographic with your colleagues - and download a PDF copy here.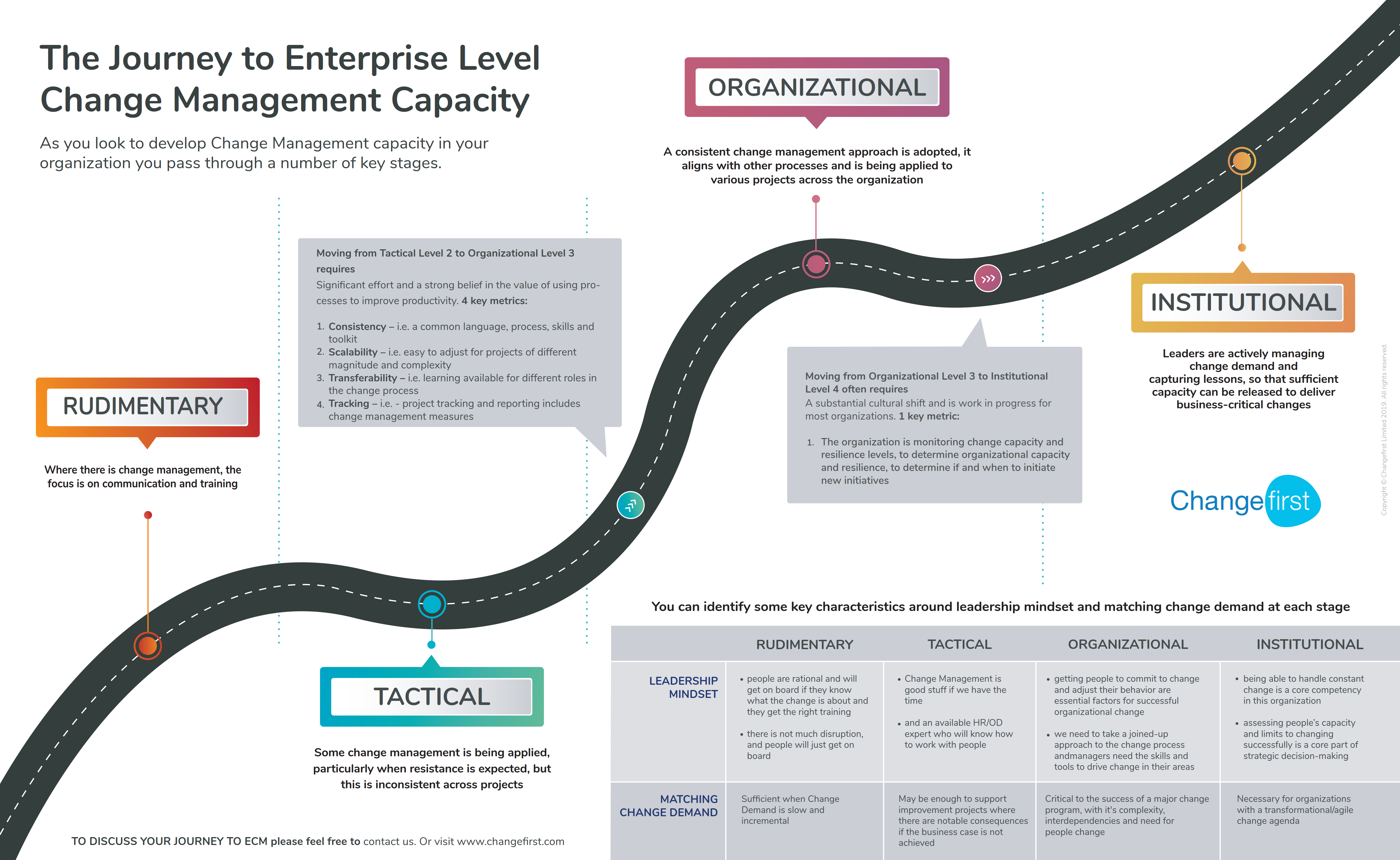 Download PDF version of the infographic.
You can also subscribe to our blog series on the topic by completing the form on the right of the page.