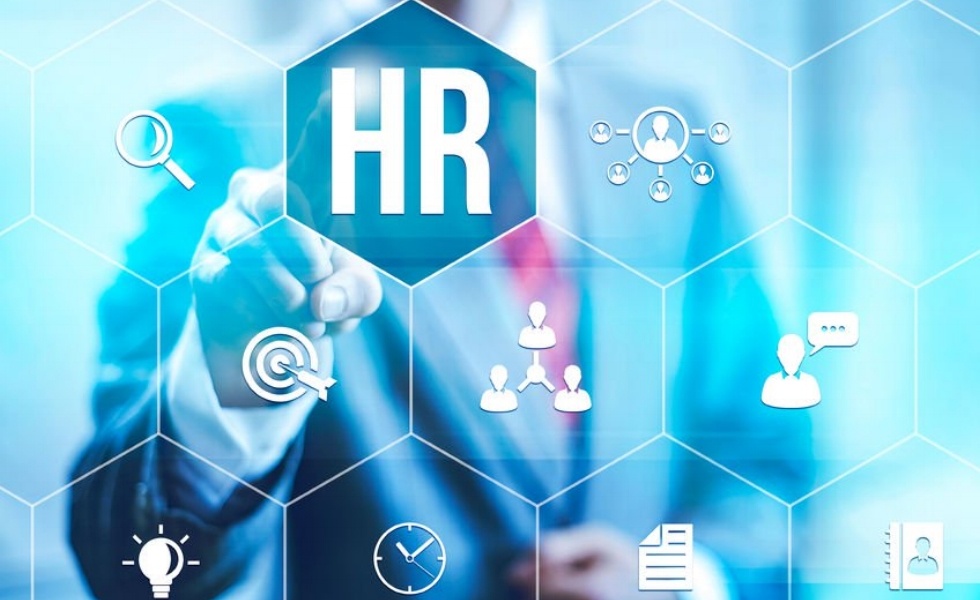 As organizations move towards a more agile mindset and operating model, the role of supporting functions, such as Human Resources and Finance, also need to adapt to the new way of working. Moving towards agile is a fundamental business change, and without proper thought supporting functions can easily find themselves being blockers rather than enablers of the change.
Long time seen as the champion of people and enabling the organization to do what is does best, Human Resources (HR) is at risk of being out dated in their approach to development, recruitment, and training.
A new role for HR in the agile organization
Richard A. Shafer, Associate Dean and Executive Director of the Center for Leadership in Dynamic Organizations at the Johnson Graduate School of Management at Cornell University, challenged traditional HR organizations and structures in HR Magazine (Vol. 44, No. 11).
"This move toward agility will create a new role for the HR function," he wrote. "In many organizations, existing HR systems are major impediments to creating agile work forces. For the most part, HR systems are designed to reduce variability and to standardize behavior, not to promote flexibility and adaptive behavior."
He predicted that HR organizations will become smaller:
"Hiring criteria and processes will be altered to reflect agile attributes…Job descriptions will be eliminated and compensation systems redesigned to pay relatively more for enterprise-wide results and relatively less for individual outcomes."
HR's role in creating and supporting an agile organization
To continue to add value in the changing organization, HR needs to look at the role that they, their systems and their processes, play in the agile organization.
We spoke about how legacy systems can impede change in an agile focused organization. The same holds true for HR systems.
Gone are the days of piecemeal HR systems, held together by locally created excel sheets. Not only does HR need a system that provides an enterprise view of their people (skills, training, salary, location, performance), but that system needs to be able to integrate with other enterprise systems.
Being able to call upon, and analyze, data across the enterprise assists in workforce planning, organizational performance and provides a solid baseline for business transformations. Whether hosted in-house or as a managed service, HR systems need to be adaptable and support the evolving needs of the organization.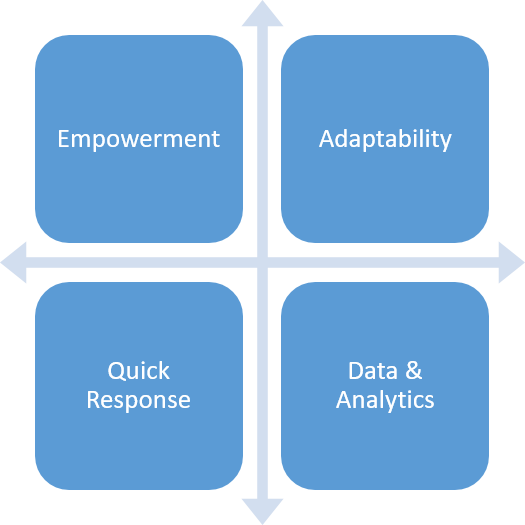 One of the key roles of HR in an organization moving towards agility is to help managers design functions and processes that remove barriers and enable decision making to be pushed-down. Local empowerment, within the right framework, supports a fast-changing organization, bringing the agility needed to meet market demands.
The second key role for HR is to hire and nurture a resilient workforce. Resilience helps people, teams and organizations adapt to and thrive during times of change. Creating agility in an organization requires resilience coupled with regular, results-based performance feedback to enable the development and growth of the workforce.
Identifying the skills & abilities for HR Professionals in the new world
To support the business change to agile, HR needs to focus on their ability to provide the following to the organization:
Focus on providing skills and resources so people can help themselves, rather than doing it for them. Enable people in the organization to act quickly, and ensure processes and systems enable the HR team to also move faster. Hiring, training, communications and performance need to be done at a pace that meets organizational needs.
An agile organization requires expert change capabilities embedded across the organization. HR needs to be aligned to the organization in such a way that they can provide that expertise into teams and projects.
During change, change leaders are calling out for more expertise in 'coaching for the change', 'influencing others' and 'building active sponsorship'. For an organizational transformation, an HR Business Partner might be the change management expert. For operational projects and changes, HR should be training and coaching relevant individuals to develop the change management skills needed.
Removing location barriers. Support collaboration by removing barriers across functions and geographies allowing the organization to solve a problem or approach a new opportunity collaboratively.
HR needs to be able to engage more broadly in the planning process and support a holistic, end-to-end, view of the organization when planning change. HR also has a strong role to play in removing the "them and us" between the center/head office and local recipients of the change.
Remembering that successful change is driven both by the top and also cascaded down through to local leadership. HR needs to enable this, ensuring that these local networks can be built and encouraged to participate in leading the change; ensuring that practical skills, resources are readily available in far flung places.
Encourage intelligent risk taking and open discussion with use of relevant data providing data on people issues. This links back to our comment about having enterprise HR systems that can integrate across the organization.
Being able to easily access and analyze that data, and help the organization interpret the results. Perhaps not a traditional HR competency, but one which will become more and more important as organizations increasingly rely on data for decision making.
Assist and coach leaders to communicate the vision, and cascade, not only the vision, but the accountability for change through to middle and front-line management. An agile organization needs all of its parts in sync. Enabling empowerment from the center to local leaders allows the organization to act rapidly, and successfully, in times of change.
The rewards for the HR specialist who can build and facilitate this work environment are immense. Directly impacting the organization's bottom line and the overall strategic vision, an impact valued on par with people who manage line functions.
HR has a direct role to play in creating and supporting an agile organization. Removing barriers to agility, and recruiting for and nurturing resilience plus change leadership capabilities will be key for this business change.
Download our white paper, Are You a Great Change Manager, to find out more.



If your organization is looking to close the skills gap and remove the barriers to supporting an agile organization, you may be interested in Roadmap Pro, our change management toolkit. It makes it quicker and easier for people to 'learn-while-doing' and rapidly builds your organizations agility to deliver change in a cost effective way.