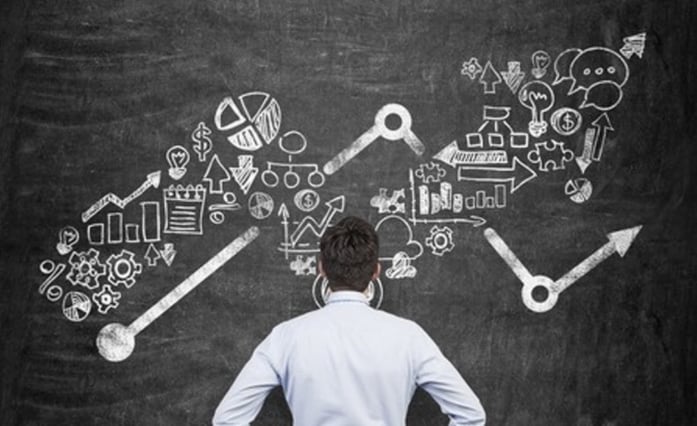 As we look forward to 2018 and the focus turns to implementation of change agendas and plans, it set us thinking about some key trends we are seeing in both our discussions with clients and as we assess the wider change implementation as a whole.
Whichever way you turn in 2018, it seems fairly clear each one of these trends are key considerations for your organization.
1) The impact of digital and digital transformation
The genesis of this was an interesting article I read in Forbes on whether businesses were embracing or avoiding digital transformation.
Regardless of the industry you are in, or even the maturity of your organization, it is almost a given that digital is impacting the way you plan, run and track your key business activities. Digital transformation is a key part of most organizational agendas, and although it means different things to different people, the implications for change management practitioners are broadly similar:
This exponential increase in truly transformative projects is driving unprecedented demand for change management services
The availability of new technologies is changing the game in terms of the way change management – and particularly change management implementation – is delivered inside the organisation. We see a marked shift in demand for online delivery that will only increase in 2018
2) Data will be key to your strategy in 2018
Closely linked to this explosion in digital technology is the proliferation and potential in "big" change management data.
Step back 5 years or so and there was probably an excuse for your change management data to be silo'd across your organization – on hard drives, in spreadsheets and PPTs and isolated assessment tools. The applications and technology simply weren't there to support an integrated approach to gathering and analysing data all in one place.
Fast forward to 2018 and the landscape has changed dramatically. Leading edge change applications are not only bringing together all of this disparate change data – on key change risks, engagement etc – but they also provide the dashboarding capability to track, analyse and benchmark the data in a way that is truly meaningful to your key stakeholders.
This is a trend that is only going to accelerate as technology continues to drive the "art of the possible" and the availability of key, timely and structured data drives more demand from internal project stakeholders.
3) Implementation is key to change effectiveness
You could argue that this trend has been around for a long time but we feel strongly that it is worth revisiting as we are seeing a real resurgence in interest around implementation.
What is coming out strongly in our discussions is that – while change methodology and approach is important – it's actually how you implement your change programs that will truly create competitive advantage for your organization.
And your ability to implement is now a whole lot easier to plan, adopt and roll out due to the digital transformation that we opened this article with. The availability of SaaS applications mean you now have the option for online and 24/7 access to the learning, tools and data you need to make your change initiatives a success - without the need for costly offline training programmes.
Online learning and delivery in change management has really come of age as the digital transformation takes hold.
4) Agile change management is at the heart of all of this
There is also a driver in many organizations to take a more agile approach to implementing change.
The sheer volume of change that organizations are facing is clearly impacting the way change leaders need to be thinking about their role in the organization – and how they structure their teams to effectively support the organization.
At the heart of agile thinking is taking a "holistic" view of business activities - and more and more we are seeing change management innovators taking an end-to-end approach to supporting the business. Adopting a standardized approach to change across the organization, integrating it closely with project management activity and putting in place the tools and applications needed to quickly plan, rollout and scale activity to meet the avalanche of demand that is coming their way.
I hope this article has given you food for thought. These are 4 key trends impacting not only our client's businesses, but also our own as we move into 2018 and we will continue to explore them in more depth in the coming months.
All the best in your initiatives in 2018!
Regards
David Miller
Meet the challenge of digital transformation in your organization with Roadmap Pro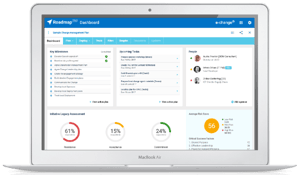 If digital transformation is on your change agenda you may also be interested in Roadmap Pro, our innovative new change management platform.
It is a revolutionary digital change platform for organizations that must deliver their change projects quickly, comprehensively and cost-effectively.
Find out more about Roadmap Pro