In November 2022 – Remembrance Day to be exact – we co-hosted a conference in London all about Change and Transformation which celebrated women leaders and entrepreneurs in that space.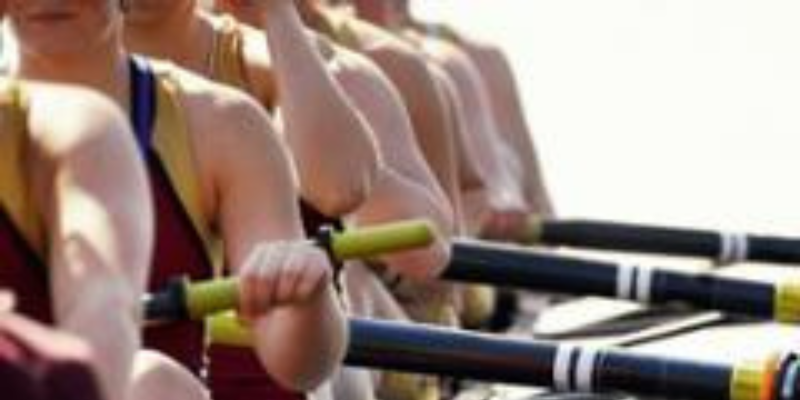 On the day, we were speaking about parity – parity in Change, Transformation, Technology and Entrepreneurship – and one of the interesting topics of the day was from one of our own Change Experts, Mary Galbraith. Which extended the discussion on parity (something that matters in all parts of the economy and our society) to specifically consider women in sport.
We don't tend to see sport and Change Management as something we would naturally put together. But distant, and recent, history is littered with examples of Change in sport that mirrors what is also going on inside organisations, on an almost daily basis.
And as Mexican sports journalist, analyst and TV host Marion Reimers puts it:
Football is a megaphone of society that includes human will and friendship on the one hand. Plus, the inequalities and machismo on the other. And it is a mirror of what happens in the world.
Visibility of leadership matters as you make the case for

Change
50 plus years ago Billie Jean King made the strong case for equal prize money in tennis.
Today, women's players get the same prize money as the men's winner. But this was not always the case. Back in 1970 the men's title winner Ilie Nastase earned $3,500, while Billie Jean King got only $600. As a truly inspirational female player – who was going to go on and win a total of 39 Grand Slam titles including 12 singles crowns – Ms King was not about to sit silent. And take home more than five times less than her male counterpart.
So, she assumed a Leadership role in the case for Change and equal pay. Galvanising female players around the cause and raising the flag loudly to champion the need for real change in the sport of tennis. As stark as the $600 vs. $3,500 pay differential is, it's our emotions that drive big choices. To drive Change and Transformation an inspiring narrative was needed to engage fellow stakeholders to start the Change journey.
And that Change in tennis has been profound in the past 10+ years.
Equality, social and economic imperatives are huge in sport
Equality, social and economic imperatives in sport are massive.
Sports media is a male-dominated concern around the globe. Giving more visibility to sports traditionally practised by men, for example soccer. As well as reporting extensively about male athletes and their performance. In fact, more than 90% of sports articles are written by male journalists – which leaves only 10% of the analysed sport articles being written by named female journalists. And more than 85% of the articles focus on sportsmen.
However, sport has the power to change lives. The ability to drive gender equality by teaching women and girls teamwork, self-reliance, resilience and confidence. It can also defy gender stereotypes and social norms. Making inspiring role models - showing that men and women are equals.
The reality is that if women aren't featuring more, then the economic and social imbalances in society generally persist.
Defining goals for success​ is key
Setting out goals – and on this occasion goals that are more PACT(1) than SMART – for the type of Change that is needed have been key to the success of changing the gender balance in global sport.
It wasn't until the 2012 London Olympics that there were equal numbers of medal opportunities for men and women. Which was as a result of structured planning and proof positive that top-down and bottom-up target setting matters as you look to achieve your objectives.
In early 2019, UN Women signed a memorandum of understanding with FIFA to develop a specific sports policy that raised awareness about gender equality. With a view to using soccer as a tool to empower women and girls. The underlying idea was to harness the power of the world's most popular sport to help close - not exemplify - the world's gender gaps.
Doing what is needed to sustain and embed Change and early wins
However, the job of sustaining Change is an ongoing one including among some of the most influential figures in sport.
Speaking ahead of the BNP Paribas final between Victoria Azarenka and Serena Williams in 2016, chief executive of Indian Wells, Raymond Moore said the Women's Tennis Association was a "lucky organisation" which "rides on the coat tails" of the men. While also overlooking the 21 grand slam titles won by Williams – more than the 17 won by Roger Federer and 14 by Rafael Nadal – Moore added: "If I was a lady player, I'd go down every night on my knees and thank God that Roger Federer and Rafa Nadal were born, because they have carried this sport. They really have."
Novak Djokovic added to the view that men should be awarded more prize money than women later in 2020. By resigning as head of the Association of Tennis Professionals Player Council and forming a breakaway body to represent the interests of only male players. 
So, having a compelling case for change is crucial. People pay attention to what leaders say and the early tangible plans to build momentum. And it's what leaders do that will tip the scales and:
Role models for Change matter

– especially high-profile allies and influencers. Staying on the tennis theme, a good example of this was in 2016 when a reporter congratulated Andy Murray on winning two gold medals in tennis. Murray immediately corrected him, reminding the audience that Venus and Serena Williams had won 4 each!
Celebrating successes is crucial

– nothing works better than the taste of success. Consider the impact of the English female football team who recently won the World Cup. This had the impact of raising the profile of the female game exponentially in a very short period of time. Over 17.5 million watched England's Lionesses lift the European Championships trophy in Summer 2022, smashing previously held records. Revenues in women's soccer are expected to reach $1.4 billion by 2030, due to increased coverage, popularity and prominence of female stars
Focus on the future state

–

The women's FIFA Word Cup in 2023 is projected to become the biggest sporting event in history. With some notable adjustments towards parity such as:

The rights for mens' and womens' World Cups being marketed separately

Womens' matches being free-to-air like their male counterparts

The womens' tournament will be expanded from 24 to 32 teams to match the men's
Monitor and adapt

– comparing against the legacy and acting quickly where you are falling short. A good case in point is the ongoing debate around equal pay in football. There have certainly been strides made, for example women's teams in Australia, Norway and the Netherlands have all been successful in closing their pay gaps. And the US teams recently announced that they would be splitting any winnings earned. However, there is still work to be done to sustain these changes in attitude. For example, the bonus pool for the men's World Cup last year was $440 million, compared to $60 million for this years' women's equivalent.
And

so

 it is

with

C

hange

M

anagement​



In many ways, the examples above have strong similarities with the Change Management process inside organisations.
Including the fact that:
Visible leaders are needed to create an inspiring case for change​

​The Change imperative needs to be strong enough to shift people from the status quo

Targeted goals are needed to chart your course for Change

You need to build on early wins and sustain your efforts with:
This article was adapted with the kind permission of Mary Galbraith, Expert Facilitator at Changefirst, from a talk originally given at ChangeMakers the Women's Edit event.
(1) Purposeful – meaningful to the long-term purpose in society, not just relevant right now, Actionable – outcomes that are controllable and within reach, Continuous – simple, repeatable, with the ability to learn and adapt, Trackable – yes/no, has progress been made or not