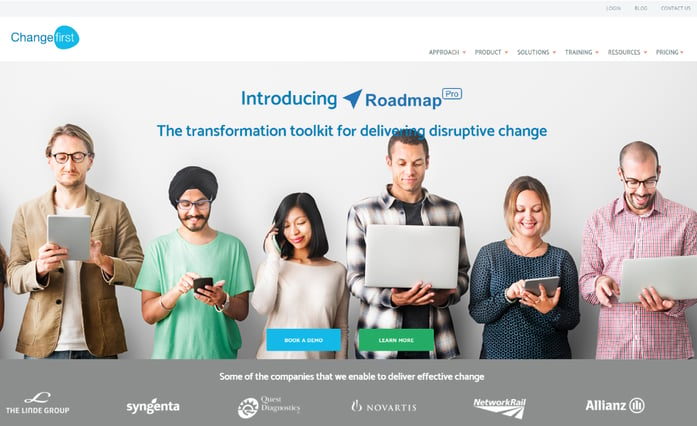 We are very pleased to say that the new Changefirst website is now live and we thought you might like to know.
The new site includes a brand refresh and detailed information on:
Roadmap Pro - our innovative transformation toolkit for project teams, enterprises and consulting firms who want to deliver disruptive change
Our broader training offerings - a breadth of change training options include face-to-face workshops, on-demand learning, Train-the-Trainer, Certification and content licensing
Useful resources - access to our latest white paper, video and blog content
Interested to learn more? You can visit the new site here.